Every year we draw upon talented individuals within our Unitarian community to make FUSE Festival a unique event. By sharing their thoughts, methods and spiritual insights our workshop leaders show the inner strengths of our community.
Philip is an educator in Christian spirituality and theology. Having been brought up a Methodist, in the early and mid seventies Philip explored different spiritual traditions from Buddhist to Sufi, including spending a year in a Russian Orthodox hermitage (in Devon and then mid Wales). Philip was ordained in in Bangor, in the Church in Wales and then moved to the dioceses of Oxford and Sheffield. He has served as a parish priest, a university chaplain and lecturer in theology and Diocesan Advisor in Spirituality.
Having done some voluntary work near the Mountains of the Moon in Uganda many years ago, Philip has a continuing enthusiasm for African drum and chant. With Jill, his wife, he delights in the natural world, especially the seashore and the South Downs near his home in Saltdean, Brighton.
Martin has been associated with Unitarians for twenty one years and became a Unitarian Minister in 2007. He worked as Associate Minister with Portsmouth Unitarians from 2007 and became their full time Minister in 2011. Originally having trained for the Baptist Ministry he has a breadth of understanding with regard to how congregationally led faith groups work.
In 2014 Martin was invited to become District Minister for the LDPA and he began in post in 2015. He says "This is a wonderful form of ministry. I get to see the different congregations, share in the decision making about helping congregations in need and also work closely with the Ministers."
Jane works as Outreach Officer for Kensington Unitarians (a role she has held since 2008), is the long-standing convenor of the Hucklow Summer School panel, and is currently in her second year as a ministerial student at the new Unitarian College.
Jef Jones has been Lay Pastor at Brighton Unitarian Church since 2010. His interests include poetry, science and prayer. Originally from the north east, his most sacred place, apart from Brighton Unitarian Church, is the far end of the west pier at Whitby.
Rob Oulton and Sheena Gabriel
Sheena is the minister at Godalming Unitarians with a background in teaching, counselling and creative therapies. Rob Oulton is a retired GP, mindfulness teacher and a member of Godalming Unitarians. Together they facilitate meditation and have a particular interest in dream work.
Jeannene is a member of Kensington Unitarians, who as well as leading and co-leading services there, is part of the team responsible for organising their Themed Ministry. A regular to FUSE, she's been involved in running various workshops since 2015, helping fellow seekers explore what matters most to them. And she carries this theme into her work as a Celebrant, aiding couples and families to meaningfully mark the key moments in their lives.
Alan Ruston has been an historian of Unitarianism for decades. Former President of the GA, LDPA, Unitarian Historical Society; currently Chairman of the British & Foreign Unitarian Association.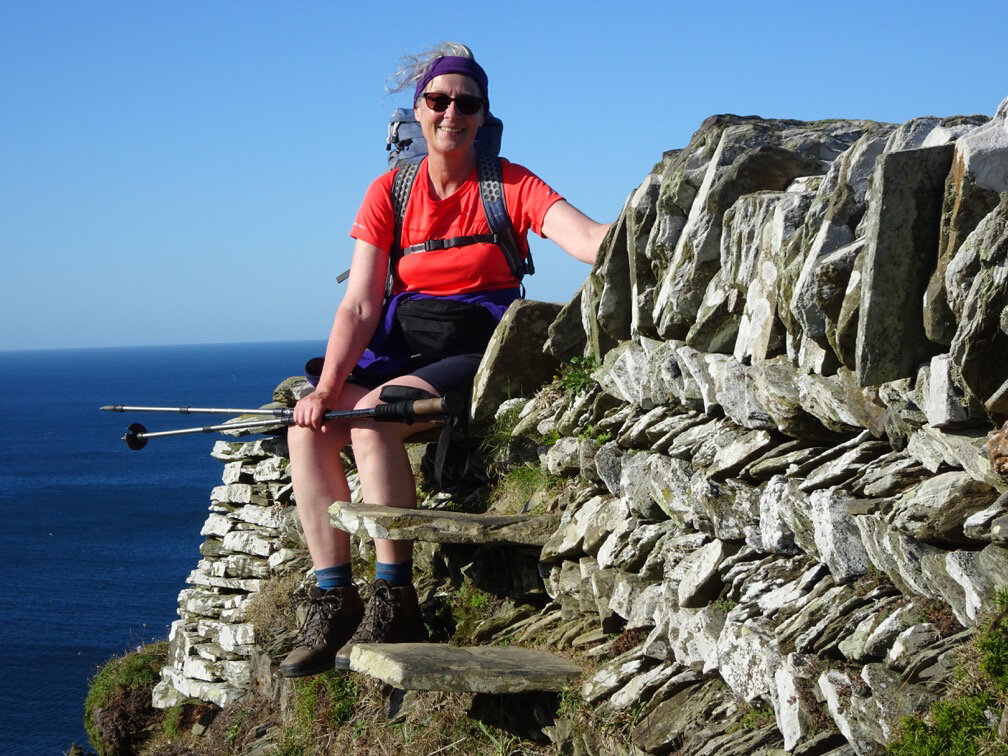 Kate was a member of Brighton Unitarians for 15 years before starting ministry training at Oxford. She has now been minister at Plymouth Unitarian Church and Pound Square Unitarian Chapel (Cullompton) for five years, and a member of the 'Ministry in the Making' leadership team for three. Kate plays cello in Plymouth Symphony Orchestra, loves spending time on her allotment, and is gradually walking her way round all 630 miles of the South West Coastal Path.
Stephen is a Counsellor in Private Practice, a Spiritual Director and is Lay Pastor to Hastings Unitarian Church. This is his 4th FUSE as a member of the Planning Panel. 'It's been a great pleasure and an honour to be part of this FUSE adventure and to see it grow'.
Dr David Faraday and Shirley Faraday
Dr David Faraday is an academic researcher and lecturer of Chemical Engineering at the University of Surrey. Currently he is a leadership trainer; a promoter of ethical purchasing and financing; and an active member of Extinction Rebellion. David is also a musician and has written many climate change songs and teaches the Ukulele.
Shirley Faraday (also known as Wardell) is a Green Party Councillor for Godalming Town, a leadership trainer and on the Time to Think Faculty. Shirley teaches coaching and facilitation in a Thinking Environment. Shirley is an active member of Extinction Rebellion. She plays the Ukulele and has written a play called 'Balance.'
Janet is a member of Sevenoaks Unitarians. She has taken part in several Unitarian events, including Summer School, and enjoys the sense of personal and spiritual growth that they afford. She takes occasional services in Sevenoaks and has begun to lead Heart and Soul sessions, inspired by the workshops at FUSE.
Oliver Robinson attends Lewisham Unitarian meeting, and is a Senior Lecturer in Psychology at the University of Greenwich. He has been writing and speaking on the interaction of science and spirituality for ten years, and has a number of publications in this area, including his recent book Paths Between Head and Heart: Exploring the harmonies of science and spirituality. He co-organises the annual conference Beyond the Brain for the Scientific and Medical Network www.beyondthebrain.org, which explores consciousness from scientific and spiritual perspectives. His personal website is www.oliverrobinson.info
Richard Bober is leader of The Meditation Fellowship, a National Unitarian Organisation which holds retreats and workshops throughout the country.
He is from a Christian/Buddhist background and was trained by monastics as a lay meditation teacher. He has a liberal religious outlook and has found his spiritual home in the Unitarian movement. He has been a member of Golders Green Unitarians for over 40 years.
(More workshops leaders will be added when they are confirmed)